Fly with our experienced  pilots and guides on a bear viewing adventure you will never forget.

We're proud of our 30 years of creating safe and one-of-a-kind experiences.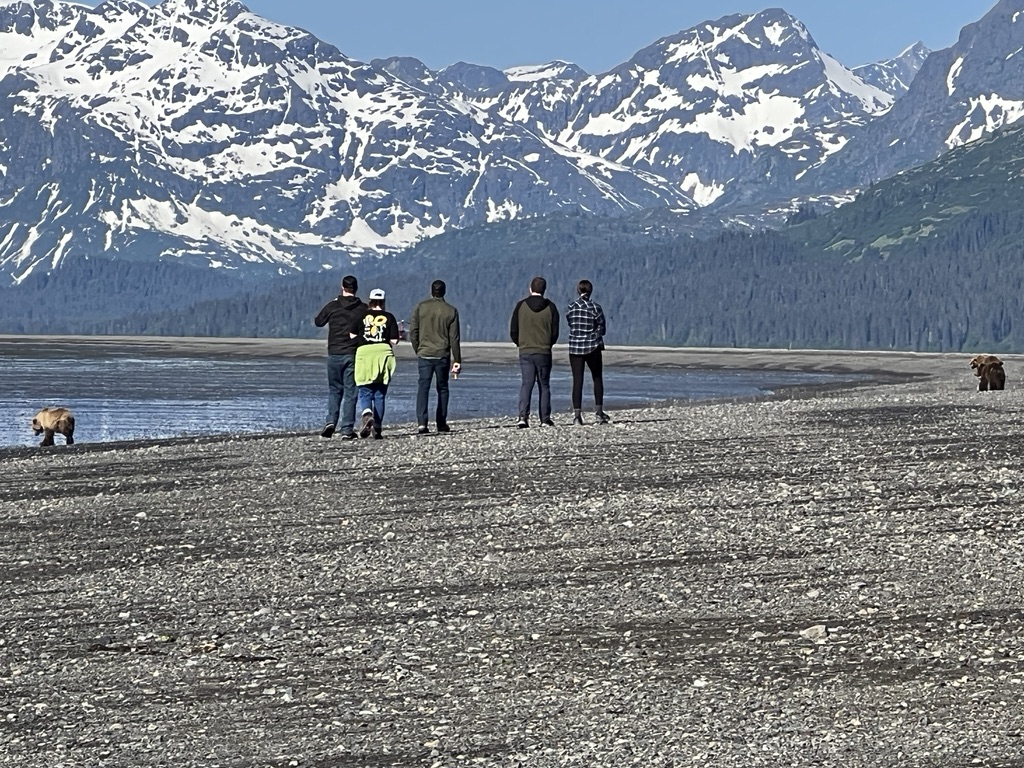 See Alaska's wild bears
Custom Alaska Bear Viewing Tours in Lake Clark & Katmai
Based out of Lake Hood Seaplane Base, our aircraft can take you on a personalized trip to Lake Clark National Park and Katmai National Park. The flight to Lake Clark and Katmai is an experience in itself that most people only dream about. Along the way you will fly along the high peaks of the Alaska Range past volcanoes and vast glaciers.
After landing on the beach, our experienced guides will take you along the coastline to see these amazing animals in action for once in a lifetime photo opportunities. You may see bears fishing for salmon, digging for clams, and playing around with their siblings.
Your safety is our number one goal and we assure every bear tour is of the highest quality. We hope you join us for one of our custom bear viewing tours.
Alaska Bear View is part of Fly907 —a family-owned air taxi with decades of experience taking guests on wild experiences across Alaska.
Decades of Experience
Our family-owned small business has been serving guests for 30 years.
Alaska Bear View  is a second-generation family-owned Alaska tour company.  Experienced guides and pilots will take you on a bear viewing adventure you will never forget.
The owner, pilot and guide Luke Miller has been flying airplanes in Alaska since he was 14 years old. He grew up at his family's off-grid lodge and has been helping guests explore Alaska his whole life. He loves to help visitors see moments and places that most people never get to experience.  His air taxi business Fly907 helps bring people and equipment all around bush Alaska.
He maintains commercial use authorizations at Katmai National Park and Lake Clark National Park to be able to bring guests to some of the most spectacular wild places in the world.
He flies his airplane across Alaska in support of Iron Dog snowmachine races and along the Iditarod Trail Sled Dog Race. In his free time, he loves fly fishing and exploring new streams all across Alaska.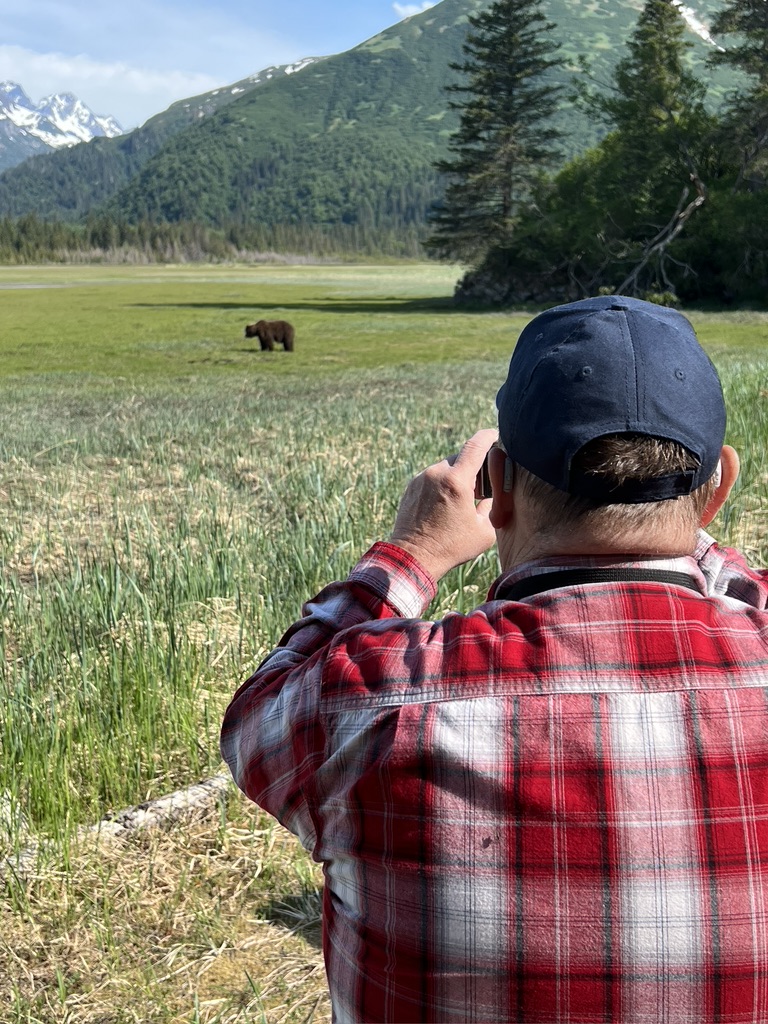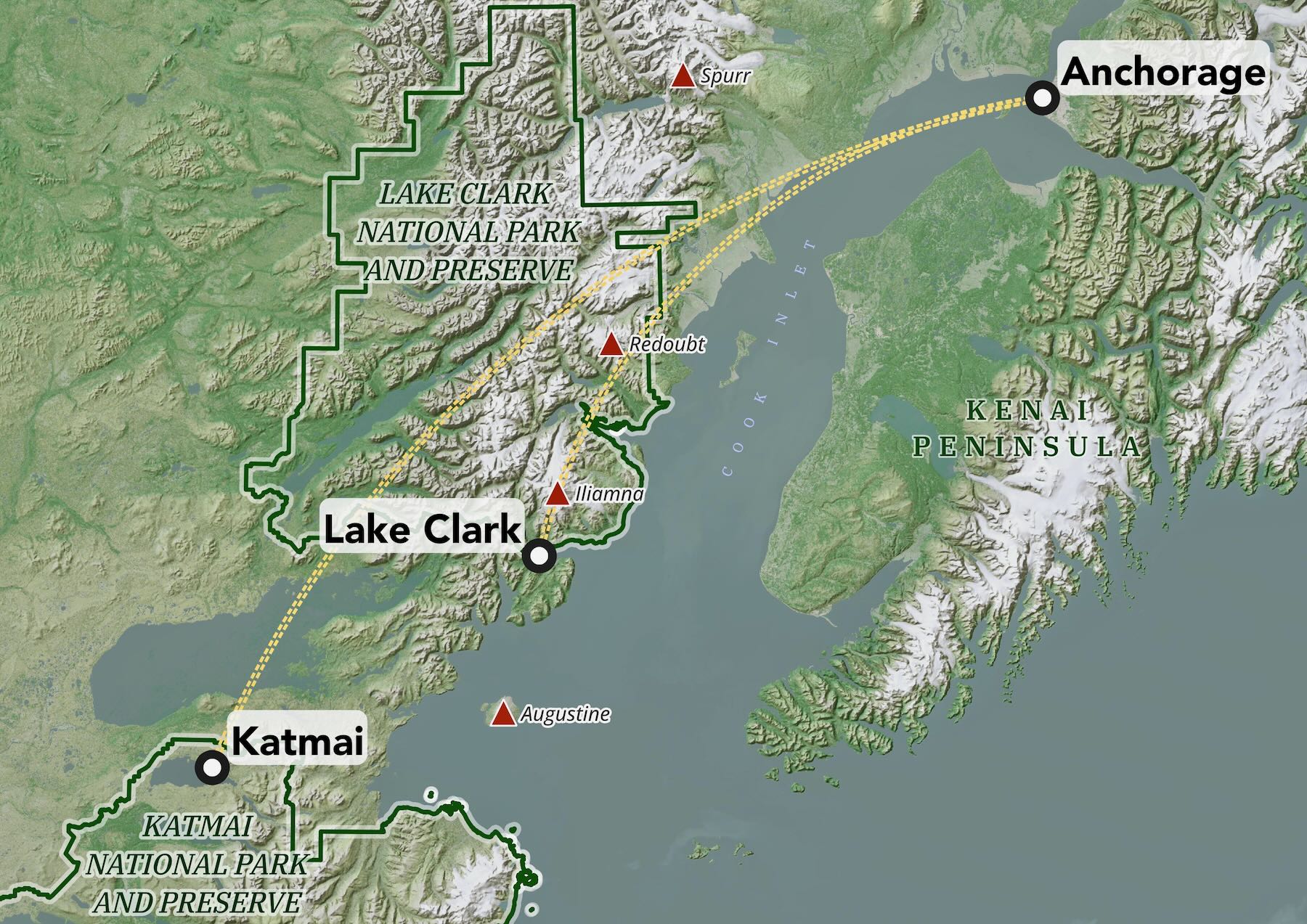 Only Accessable by Airplane
Our trips to remote Lake Clark National Park and Katmai National Park begin in Anchorage. There are no roads that connect to these wild spots.
Our pilot and guide flies you across some of the most beautiful landscapes in North America.
You'll see steep snow-covered mountains, massive glaciers, and the volcanos of the Ring of Fire.
Why fly with Alaska Bear View?
Small group tours
Most trips have only four people, plus y our pilot and guide Luke. There are no crowds, no big groups, and no waiting in lines. It's just your group and the pilot/guide on an incredible adventure. We maximize the time on the ground viewing bears and exploring the area.
Incredible access
Our permits for Katmai National Park and Lake Clark National Park give access to some of the most productive and stunning brown bear habitat in the world. Fly-in access to the estuaries where bears feed gives you a chance to see bears in their natural habitat in a waythat most people never get to experience.
Customized trip itineraries.
We can work with you to build a single day or multi-day adventure to make the most of Alaska's incredible summer. If you want to combine world-class fishing with hiking, bear viewing, and backpacking, Alaska Bear View can help make your dream trip happen. Send us a message or call us today to
The best way to see Bears
Safe and comfortable access to Alaska's most wild places
Our experienced guides and pilots bring you to see the bears in their natural habitat in Lake Clark and Katmai National Park. You'll get to see brown bears making the most of the short Alaska summer and eating as much salmon, berries, grass, and clams as they possibly can to bulk up for the long winter ahead.
Our guides choose the best location each day based on the seasons, weather, and the natural cycles of bears' behavior. Our airplanes bring you to incredible locations that most Alaskans will never experience.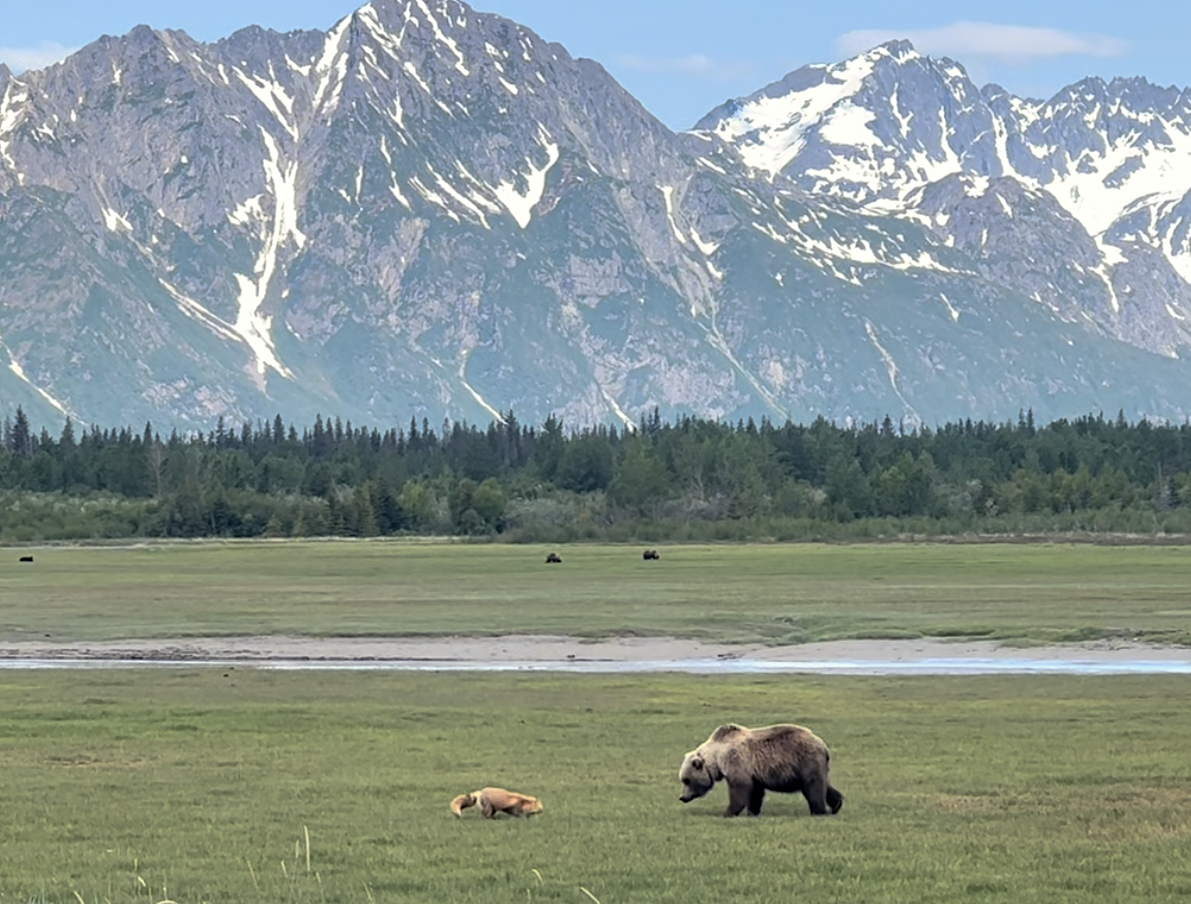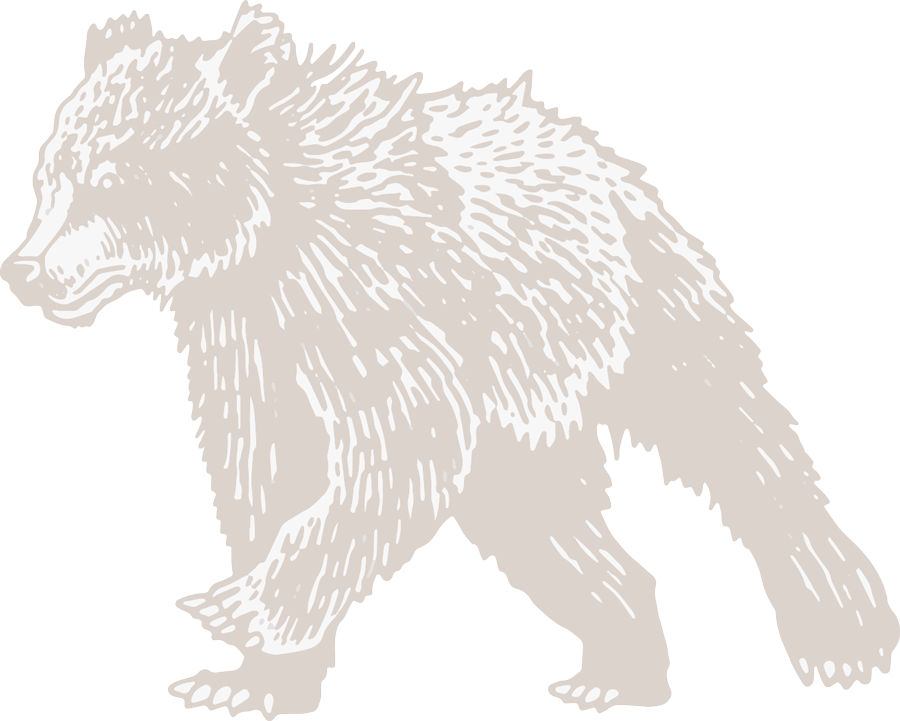 Alaska's BROWN BEARS
See the unique brown bears in their natural habitat
Alaska's coastal brown bears can grow up to 1,200 pounds after feeding all summer on a rich diet of salmon and berries. The bears we watch are highly skilled at catching the fish they need to prepare for a winter of hibernation.
A large male may be up to nine feet tall on its hind legs and more than five feet at its shoulder. Alaska is home to 95 percent of brown bears in the world. 
Brown bears concentrate in large numbers around estuaries—where rivers meet the ocean and provide a rich environment. Bears here dig up huge amount of clams on the tidal flats and walk a short distance to  find protein-rich sedge grasses to eat. And helping them pack on pounds for the wintertime are huge numbers of Pacific Salmon returning from years of feeding at sea return to streams to spawn.